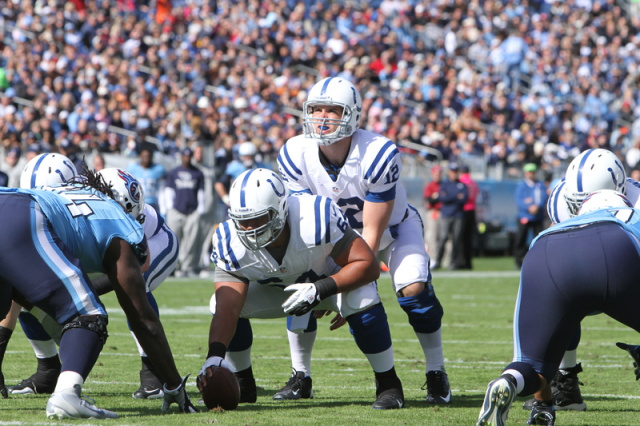 There might not be any division that is more up for grabs this year than the AFC South. It seems like all four teams are in some sort of rebuild, although the Colts and Titans are clearly ahead of the pack. The Colts enter this year with most of their personnel intact, aside from one major change: Carson Wentz is out and Matt Ryan is in. Is that a net improvement? It's hard to say. Wentz struggled in his brief stint with the Colts and not even Frank Reich could resurrect his career. Indy packed him off to Washington in an offseason trade, and the Colts acquired long-time Atlanta Falcon quarterback Matt Ryan.
Ryan is a veteran presence that should be able to at least fill in for a year or two behind a strong offensive line. Expect something similar to when Phillip Rivers played for the Colts. Ryan has some decent weapons, although to expect him to be the same player he was in his prime is probably asking a lot. Michael Pittman Jr. slots in as the top receiving threat for the Colts, along with Parris Campbell and second round draft pick out of Cincinnati, Alec Pierce. At tight end, Mo Allie-Cox gets the nod after the offseason retirement of Jack Doyle.
Expect the Colts to be a run-heavy team this year, with last year's breakout star Jonathan Taylor leading the way. He's got some support this year with veteran Phillip Lindsay in a backup role and third-down back Nyheim Hines still in the picture. The coaching staff has actually talked up Hines quite a bit so expect to see a lot of screens for the immobile Ryan.
The defensive unit looks largely the same, led by Darius Leonard and DeForest Buckner. But they have some great additions this year including cornerback Stephon Gilmore and Yannick Ngaokue. As of now, it looks like third round pick Nick Cross out of Maryland will be the starting Strong Safety for the Colts.
The Colts are a solid but not spectacular team. With how weak the division is, it'll likely take winning the AFC South to clinch a playoff berth. I don't see how they would outperform the Wildcard teams from the AFC West or AFC North to be perfectly honest. Can they knock Tennessee off? Sure. The Titans underwent their own rebuild, shipping off AJ Brown and parting ways with Julio Jones. By no means is their schedule an easy one either. This year they're playing the AFC West teams so they'll be facing the Broncos, Chiefs, and Chargers. Add on to that matchups against the Eagles, Cowboys, and Patriots, and the Colts might be staring at a .500 season at best. It's always hard to forecast how a team will do with a quarterback change, but my hopes for the Colts aren't too high. Can they make the playoffs? Sure. But will they get very far? Don't count on it.
Charlie M.

BetUS Sportsbook is offering has a 125% Welcome Bonus in time for the new NFL Season.
For complete terms please Visit BetUS.