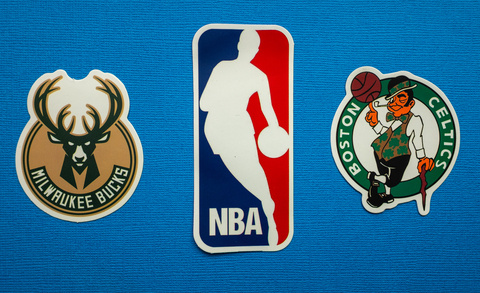 NBA Conference Semifinals Game 1: Sunday May 1st at 1:00 pm ET
What a colossal series this is going to be between the defending NBA Champions and the league's best defensive team in the regular season. The Bucks start the series at a disadvantage without star shooting guard Khris Middleton who is out with a Grade 2 MCL sprain and will miss the entire second round. Boston's Jaylen Brown is also a game time decision for Game 1 with a hamstring strain, but given that it is the playoffs expect Brown to lean towards playing. The main matchup will be between Jayson Tatum and Giannis Antetokounmpo. Two of, if not the two best power forwards in the league right now, Tatum showed his defensive ability against Kevin Durant in Round 1.
Can he shut down the Greek Freak who plays a much more aggressive and physical game than KD? Even if Giannis gets past Tatum, he'll have to contend with one of the best young rim protectors in the NBA in Robert Williams. Giannis will definitely not have the space and free reign he had against Chicago. While most of the focus will be on the front court, the marquee defensive matchup between Marcus Smart and Jrue Holiday will also be exciting to watch. Boston deserves to be the favorite right now. They're arguably playing as the best team in the league and had the most convincing win in the opening round. I think we see a low scoring game to start the series as the two teams measure each other up. I am betting the Under 218.0 in Game 1.
Charlie M.
XBet has a 50% Welcome bonus up to $500 with your first deposit. Visit XBet to view all bonus plans.